From our very beginnings, Skum Acoustics has been dedicated to adapting to our clients' requirements, offering personalized acoustic solutions for every project that they've proposed to us, in addition to the wide range of standard acoustic materials available on the website.
Today, we regularly manufacture and supply customized acoustic products for a multitude of clients and a wide variety of sectors: engineering, interior design, architecture, installers, hotels, restaurants, sports, industry, etc.
Using our experience and synergies in acoustic design, acoustic materials and the manufacture of products, we are completely at your disposal with a "custom manufacturing" service so we can offer you custom acoustic products to meet your requirements.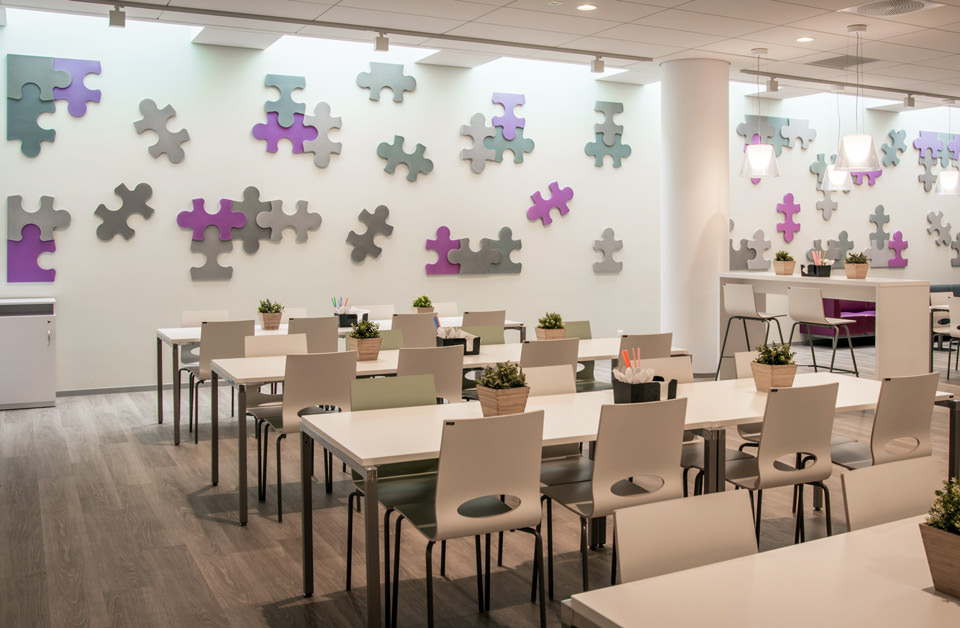 Using a base of six types of acoustic foam, White (M1) – Pearl grey (M1) – Anthracite - Burgundy - Purple - Black, we can manufacture panels in multiple forms, with panel sizes up to 1250mm x 2500mm and thicknesses from 5mm to 500mm.
In the same way, we can give the foam different thicknesses: a self-adhesive film to facilitate its application, a superior aesthetic finish, painting the product with any colour from the NCS (or RAL) chromatic range, or by using textile materials for the finish.
  CONTACT US
Contact us tell us your ideas, needs and/or requirements and we will offer you a personalized acoustic solution, with competitive prices and fast delivery times.