At Skum Acoustics we are specialists in acoustic engineering, we have the tools, knowledge, team and experience to solve any problem of sound absorption or soundproofing
The acoustic consultancy services are mainly focused on sound absorption and acoustic insulation (soundproofing) of rooms and venues, at the hotel and education sector, at the activities and at the audiovisual sector.
Our scope of action includes from the previous analysis of the acoustic problems, the diagnosis and parameterization of the problem, the calculation and design of acoustic solutions, the supply of acoustic materials for the treatments, to the advice of execution works.
Contact us!, tell us about your case, we will attend you in a personalized way with professional advice, offering you best acoustic solution that is effective and most appropriate to your needs.
Broadcast - Music studios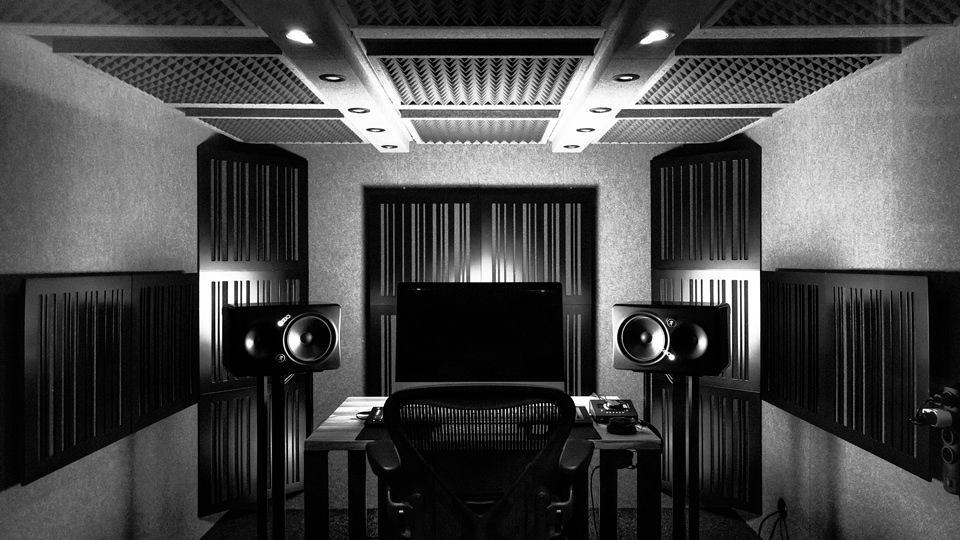 Soundproofing projects: We study and develop the construction systems necessary to obtain the acoustic insulation suitable to the reference norm or the fixed objective.
Sound absorption:
Study of reverberation time and the acoustic quality parameters.
Analysis of the modal distribution in the room.
Optimization of the listening position and speakers positioning.
Calculation and design of the necessary acoustic treatment to achieve the optimal TR for the defined use of room.
Design of tuned acoustic elements: resonators and acoustic diffusers.
Acoustic consulting at: Hi-fi / hi-end rooms, movie theaters, home cinema, recording rooms, control room, mastering, project studio, dubbing studios, conference rooms, auditoriums, etc.
Acoustic treatment for rooms and activities
Habitually rooms and venues that have an excess of environmental reverberation and develop activities that require an adequate acoustic comfort.
For its resolution, we develop a project of customized acoustic treatment, in which we make a previous analysis to characterize the current reverberation time of the room and fix the optimal acoustic quality objectives to obtain an acoustically pleasant space, comfortable according to the activity developed inside the room.
Then, we calculate and define the necessary acoustic materials to reach the marked reverb level; Finally, we study the most optimal material distribution proposal to facilitate the final installation process.
Acoustic consulting at: Restaurants, cafes, bars - Classrooms and school canteens - Dance schools - Gyms and sports centers - Hotel halls.
We are your acoustic advisors in Barcelona.