Acoustic panels & Sound proofing products
Rör
Basotect sound absorber cylinder, pieces of 800mm x ø150mm.
Self-installable, installation: glued or suspended; Sold in units!
Basotect® acoustic foam, white, pearl grey; Fire rating: Class 1, Bs1d0.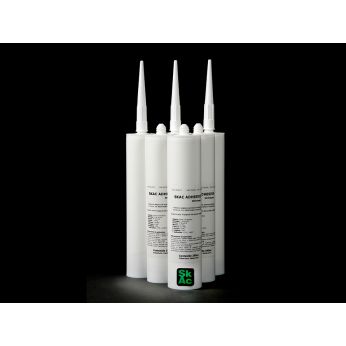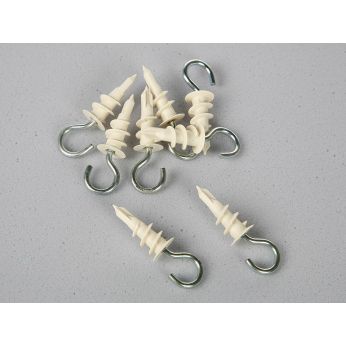 What is it?
The RÖR acoustic cylinder is a fireproof sound absorber with a wide range of absorption (wide band), especially appreciated by architects and decorators, it is a highly versatile acoustic panel with an extraordinary acoustic performance. They can be installed in vertical or horizontal, glued or suspended, it is possible to combine different lengths and diameters creating an unique space with great aesthetic harmony.
Manufactured with high-quality fireproof Basotect® acoustic foam, excellent durability and resistance to fire Class B-s1,d0, it's an ideal product to be used in large public venues such as: restaurants, gyms, pavilions sports, celebration rooms, hotel hall, open space offices, call centre, etc.
® Registered trademark of BASF SE
Important!
Basotect acoustic cylinder with classification of reaction to fire: Class B-s1,d0 (fireproof).
It meets the requirements of fire resistance to be installed in public places.
What is the application used for?
The RÖR acoustic cylinder is an acoustic soundproofing solution designed to solve the problems of echo and high reverberation usually found in high volume venues: restaurants, gyms, sports halls, celebration halls, hotel hall, open space offices, call centre, etc.
What format does it have?
Cylinders: 800mm long and diameter ø150mm.
Colour: Light Grey or White
Sold in units.
Normal packing: According to units.
Finishing options
RÖR acoustic cylinders can be supplied painted in a wide variety of colours (single or combined), or they can be coated with an exclusive textile covering for a premium finishing in a wide range of colours.
We can also manufacture custom cylinders with different diameters and lengths to create unique installations.
Quantity Discount:
| EURO / UT. | Grey | White |
| --- | --- | --- |
| 01 a 27 uts. | 29,90 € | 39,35 € |
| 28 a 72 uts. | 28,85 € | 38,10 € |
| + de 73 uts. | 28,20 € | 37,20 € |
How is it installed?
Its highly versatile design allows an installation vertically or horizontally; They can be fixed directly to the ceiling with our mounting adhesive Skac Adhesive, or suspended using the Galgar hanging system. Both systems allow a quick and easy installation without having to interrupt the usual work in the room.
How much do I need?
To facilitate how much you need for the installation, we offer a simplified guide so you can know the number of cylinders are needed, according to the selected grade of comfort and the type of assembly.
To simplify the result, we have defined three grades of comfort:
| | |
| --- | --- |
| Live | grade with fewer cylinders, for venues that want to keep a live environment such as sports centres, sports halls, industry. |
| Medium | standard grade, great balance between quantity and grade of absorption. |
| Dark | grade of greater acoustic absorption, to achieve the lowest level of reverberation: libraries, offices. |
For rooms with ceilings up to 4m in height, it is recommended to install cylinders horizontally; for higher heights, a vertical installation is recommended.
The following table will indicate the density of units x m2 of the room, depending on the type of installation and the grade of comfort.
| Position / Grade | Live | Medium | Dark |
| --- | --- | --- | --- |
| Horizontal | 1 ut./m2 | 2 ut./m2 | 3 ut./m2 |
| Vertical | 2 ut./m2 | 4 ut./m2 | 6 ut./m2 |
The quantity calculations indicated above is a simplified selection guide. If you have any queries, or you want that our acousticians make you a customized proposal, please contact us!.
Tell us what kind of place it is, size / height and we will make an appropriate proposal for the required amount to be supplied of acoustic cylinders.
Physical properties

Technical Drawing

Description: Fireproof acoustic panel
Material: acoustical foam Basotect® G
Composite: Flexible open-cell melamine resin
Colour: White or Light grey
Density: 9 Kg/m3 (ISO 845)
Compression resist.: 5-10 kPa (ISO 3386-1)
Traction resist.: >90 kPa (ISO 1798)
Fire Rating:

B1 (DIN 4102-1)
M1 (NF P 92-507)
Clase 1 (BS 476/7)
Clase B-s1,d0 (UNE-EN 13501-1)
® Registered trademark of BASF SE
Sound absorption
Absorption coefficients in octave bands (ISO 354):
| 125 Hz | 250 Hz | 500 Hz | 1 kHz | 2 kHz | 4 kHz |
| --- | --- | --- | --- | --- | --- |
| 0.22 | 0.46 | 0.86 | 1.01 | 1.06 | 1.03 |
* absorption coefficients in third octave are available in the data sheet.
Global coefficients:
| | |
| --- | --- |
| NRC | 0.95 [ASTM C423] |
| SAA | 0.85 [ASTM C423-09a] |
| α mid | 0.98 [DB-HR] |
| α w | 0.75(MH) |
| Clase | C [ISO 11654] |