Acoustic panels & Sound proofing products
Kubus
Absorbent cubes (bass traps) for corners, 300 x 300 x 300mm cubes.
Boxes of 2 or 4 units, to cover up to 4 corners.
ZHFR acoustic foam, charcoal grey or garnet, self-extinguishing, E-d0 (EN 13501-1).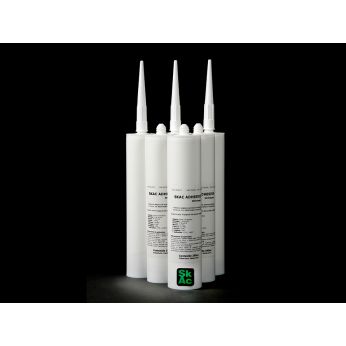 What are they?
The KUBUS cubic bass traps (low-frequency acoustic absorbers) have a simple and high-efficiency design. Their cubic form makes them ideal for mounting on top or bottom corners, at the angle of union of three sides of the room, where there is a higher concentration of resonant modes, thereby optimising the acoustic performance.
They are made with our high performance ZHFR acoustic foam and are the perfect complement for completing acoustic treatment with classical bass traps, forming a set with a professional appearance and an exceptional performance.
What is the application used for?
Specific treatment for controlling and reducing low-frequency reverberation in musical studios and minimising acoustic anomalies in rooms (boomy effect).
They are a basic part of acoustic kits and together with the triangular-shaped bass traps, they create a perfect set for the control of low frequencies.
Low-frequency treatment for: control rooms, recording studios, rehearsal rooms, dubbing booths, radio / TV studio, home cinema...
What is their format?
Cubic bass traps measuring: 300mm x 300mm x 300mm
Colours: Charcoal or Garnet
Boxes of:

2 uts. - Coverage = 2 corners
4 uts. - Coverage = 4 corners

Normal packaging:

62cm x 32cm x 32cm (0.06m3 / 2 Kg.)
62cm x 62cm x 32cm (0.12m3 / 4 Kg.)
How much do I need?
They are complementary pieces to the triangular-shaped bass traps; one cube is required in each corner to be treated with HAVSVÅG BT.
Physical properties

Technical Drawing

Description: Low-frequency acoustic absorber
Material: ZHFR acoustic foam
Composite: Flexible open-cell polyurethane
Colour: Charcoal grey or garnet
Density: 28 Kg/m3 (ISO 845)
Porosity: 3.5 L/min (ISO 4638)
Resilience: 40 % (ISO 8307)
Fire Rating:

Self-extinguishing (UNE 53127)
E-d0 (UNE-EN 13501-1)
Sound absorption
Absorption coefficients in octave bands (ISO 354):
| 125 Hz | 250 Hz | 500 Hz | 1 kHz | 2 kHz | 4 kHz |
| --- | --- | --- | --- | --- | --- |
| 0.82 | 1.28 | 1.16 | 1.00 | 0.93 | 0.91 |
* absorption coefficients in third octave are available in the data sheet.
Global coefficients:
| | |
| --- | --- |
| NRC | 1.10 (ASTM C423) |
| SAA | 1.09 (ASTM C423-09a) |
| α mid | 1.01 (DB-HR) |