Acoustic panels & Sound proofing products
Målning
Custom printed acoustic panel measuring 600 x 600mm (40mm thickness). Other measurements available upon request.
Auto-installable, mounting fixed with Skac Adhesive
Basotect® acoustic foam core with direct printing, C-s2,d0 Class.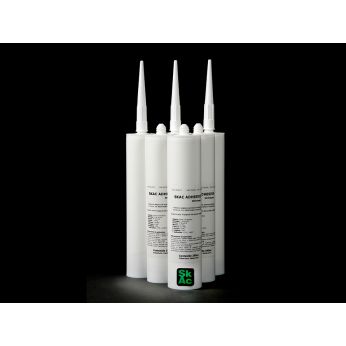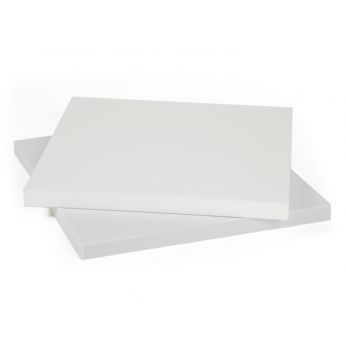 What is it?
The Målning panel is the latest printed acoustic panel, based on a high noise absorption capacity core, with a totally personalized decorative layer included.
The print is directly injected onto the panel using an exclusive patented direct transfer technology (IDT – Inkjet Direct Transfer) which keeps the panel's acoustic properties intact.
This is a decorative acoustic panel that is totally personalized by the customer. The Målning panel allows you to incorporate photographs, text or images, or even to combine different designs, creating a Mosaic that is adapted to the decorative needs of the space.
Målning is a printed noise absorbent, porous type with a smooth cut and a square format, with measurements of 600 x 600mm and 40mm thickness (consult us for other measurements), especially suited for resolving reverberation problems in restaurants, classrooms, offices, libraries, sports centres, music rehearsal rooms and schools.
It is made from flame-retardant Basotect® acoustic foam (melamine resin foam), that has high sound absorption performance, high durability and C-s2,d0 Class flame resistance, an obligatory compliance requirement in public places.
® Trademark BASF SE.
Barcelona Collection – Limited Edition
In addition to the personalized designs, we currently have a new limited collection created by our team of designers, inspired by the classic "Panot" or "Barcelona flower", the paving stone that is characteristic of the streets of Barcelona, and one of the city's modernist icons.
Barcelona Collection:
 
BCN A
 
BCN B
What's it for?
Målning is a decorative, personalized solution for acoustic conditioning. It's simple, auto-installable, doesn't require any construction work, and is developed to eliminate or reduce echoes, reverberations or bothersome noise inside public places such as bars, restaurants, cafés, classrooms, dining rooms, offices, meeting rooms, libraries and waiting rooms, improving levels of acoustic comfort.
What is their format?
Panels of: 600mm x 600mm x 40mm thickness. (Other measurements available upon request).
Print: Customized by the customer, or standard limited collection.
Sold in units: area coverage = 0.36 m2
Normal packaging: According to units (120g / ut.)
How can I order an acoustic panel?
There are two purchase options:
Limited collection: you can buy our limited collection designs directly, from 1 unit.
Personalized print: you can buy a panel personalized with the print that you send to us, with a minimum order of 30 units per print.
For this, you should make an order for the total number of units that you want, send us an email with your order number and a JPG file of the design. The JPG file should be high resolution (300 ppp).
Quantity Discount:
| EURO / UT. | Målning |
| --- | --- |
| 01 a 29 uts. | 56,35 € |
| 30 a 69 uts. | 54,60 € |
| + de 70 uts. | 53,30 € |
How is it installed?
The Målning decorative acoustic panel can be installed without any need for construction work; Målning is directly attached to the ceiling and the walls*, quickly and easily, using our mounting adhesive, Skac Adhesive. With a weight of just 150g per panel, it does not require any specific instructions, and you can install it yourself.
You only need to apply the adhesive to the back of the panel, situate it on the surface you want to attach it to. Press for 10 seconds, and it's done!

* walls: It is recommended that the panels are not within people's reach to prevent them from being damaged.
How much do I need?
To obtain an extremely easy solution, we have simplified the calculation process to the maximum: it's enough to cover 15% of the total surface of the walls to eliminate internal problems with echoes, excess reverberation or bothersome noises.
Surface to cover = m2 of the walls x 0.15
The units needed will be the result of dividing the surface to be covered by 0.36m2 (the surface area covered by a Målning panel).
---
EXAMPLE:
Dining room of a restaurant with a size of 10m x 7m x 2.8m height.
M2 of the walls = perimeter x height = (10+7+10+7) x 2.8 = 95.2m2
The surface to cover will be = 95.2m2 x 0.15 = 14.28m2.
The acoustic Målning panels needed will be = 14.28m2 / 0.36m2 = 40 units
Simplifying the above operations into a single formula:
No. Målning panels = m2 of the walls x 0.42
The quantity calculations indicated above is a simplified selection guide. If you have any question or you want that our acousticians make you a customized proposal, please contact-us!.
Tell us what kind of place this is, size / height and we will make an appropriate proposal for the supply of acoustic panels.
Physical properties

Technical Drawing

Description: Printed acoustic panel
Material: acoustical foam Basotect® G
Composite: Flexible open-cell melamine resin
Impression: Customized
Density: 9 Kg/m3 (ISO 845)
Compression resist.: 5-10 kPa (ISO 3386-1)
Traction resist.: >90 kPa (ISO 1798)
Fire Rating:

B1 (DIN 4102-1)
M1 (NF P 92-507)
Clase 1 (BS 476/7)
® Registered trademark of BASF SE
Sound absorption
Absorption coefficients in octave bands (ISO 354):
| 125 Hz | 250 Hz | 500 Hz | 1 kHz | 2 kHz | 4 kHz |
| --- | --- | --- | --- | --- | --- |
| 0.17 | 0.43 | 0.75 | 0.93 | 0.99 | 1.02 |
* absorption coefficients in third octave are available in the data sheet.
Global coefficients:
| | |
| --- | --- |
| NRC | 0.80 [ASTM C423] |
| SAA | 0.78 [ASTM C423-09a] |
| α mid | 0.89 [DB-HR] |
| α w | 0.75(H) |
| Class | C [ISO 11654] |