Acoustic panels & Sound proofing products
Växel
Small-format sound absorbent panels of 30 x 30cm (thickness of 50mm).
Boxes containing 24 - 32 units to cover up to 2.2 - 2.9 m2.
ZHFR acoustic foam in charcoal, garnet or purple, self-extinguishing, E-d0 (EN 13501-1).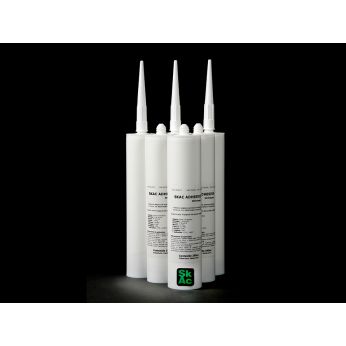 What are they?
VÄXEL panels are small-format sound absorbent panels. They are highly dynamic, with a simple design and high sound absorption and are affordable absorbers with a versatile profile for the treatment of primary reflections, acoustic conditioning in small rooms and perfect for treating vocal booths.
They are made with our special ZHFR acoustic foam, with an improved porosity coefficient to obtain a high performance in sound absorption. Their design, which doubles the effective absorption surface and its size, means they can be installed in many different combinations and aesthetic patterns.
Their efficiency, versatility and affordable cost, make them "must have" absorbers in any sound studio.
... inspiration
Their profile is based on the accuracy of the gear movements. A simple design that doubles the apparent absorption surface; this is the key to their successful presence in music studios all over the world.
What is the application used for?
Soundproofing treatment for music studios; control of reverberation and primary reflections; reduction in flutter echo and spot treatment.
These panels have a small format and are specially designed to cover the acoustic requirements in small rooms where basic, functional sound absorption treatment is needed, at a small cost.
Access/initiation sound absorption. Sound absorption treatment in: control rooms, recording rooms, dubbing rooms, vocal booths, radio broadcasting studios, telephone booths...
What is their format?
Panels measuring: 300mm x 300mm x thickness of 50mm
Colours: Charcoal, Garnet or Purple
Boxes of:

24 units. - area coverage = 2.16 m2
32 units. - area coverage = 2.88 m2

Normal packaging:

62cm x 62cm x 32cm (0.13m3 / 3 Kg.)
62cm x 62cm x 33cm (0.13m3 / 4 Kg.)
How much do I need?
The following table gives a guide of the estimated reverberation time depending on the size of the room and the number of panels installed.
Reverberation time using Växel
 
 
  correct
  acceptable**
  excess / low
RT60 at 1kHz
[seconds]
Room without treat. *
SKAB007-24
24 uts. panel
SKAB007-32
32 uts. panel
4m2 -- h=2.5m
1.29
0.54
0.42
6m2 -- h=2.5m
1.50
0.72
0.57
9m2 -- h=2.5m
1.77
0.96
0.78
* The results are obtained by estimation in a standard room with the following finishes: plaster walls and plaster ceiling, parquet floor, one window and a wooden door.
** The 'acceptable' result is suitable for rooms that contain additional furniture (curtains, carpets, bookcases, chairs with fabric upholstery, sofas...)
Physical properties

Technical Drawing

Description: Broadband acoustic absorber
Material: ZHFR acoustic foam
Composite: Flexible open-cell polyurethane
Colour: charcoal, garnet or purple
Density: 28 Kg/m3 (ISO 845)
Porosity: 3.5 L/min (ISO 4638)
Resilience: 40 % (ISO 8307)
Fire Rating:

Self-extinguishing (UNE 53127)
E-d0 (UNE-EN 13501-1)
Sound absorption
Absorption coefficients in octave bands (ISO 354):
| 125 Hz | 250 Hz | 500 Hz | 1 kHz | 2 kHz | 4 kHz |
| --- | --- | --- | --- | --- | --- |
| 0.18 | 0.33 | 0.65 | 0.83 | 0.92 | 0.96 |
* absorption coefficients in third octave are available in the data sheet.
Global coefficients:
| | |
| --- | --- |
| NRC | 0.70 [ASTM C423] |
| SAA | 0.68 [ASTM C423-09a] |
| α mid | 0.80 [DB-HR] |
| α w | 0.65(H) |
| Class | C [ISO 11654] |