Acoustic panels & Sound proofing products
Kilen
Fireproof sound absorber with a versatile design, 30 x 30cm tiles (thickness of 100mm).
Boxes containing 16 - 32 units useful to cover up to 1.4 – 2.9 m2.
Basotect® acoustic foam, in white or light grey, fire class: M1.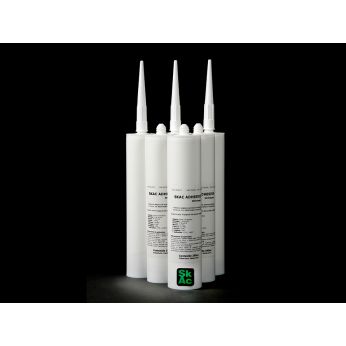 What are they?
KILEN is a set of sound absorber tiles that form a versatile acoustic panel; their special format in individual tiles, in light grey or white colour, it allows creating many different patterns that brings a new dimension of aesthetic and functional possibilities with an extremely high sound absorption.
They are made of high quality fireproof Basotect® foam, combines high sound absorption efficiency, durability and good fire-resistance, Class 1 (mandatory requirement for public places).
® Registered trademark of BASF SE
¡Important!
This product has a Class 1 (BS 476/7) fire-resistance class, a rating that complies with the requirements set out in the CTE norm (Spanish Technical Building Code); it is suitable for installation in public buildings.
What is the application used for?
An optimised soundproofing treatment for establishments with reverberation problems that require high sound absorption with the best fire resistance (public buildings) and fine aesthetic, such as: restaurants, cafes, pubs, nightclubs, dance halls, classrooms, dining rooms, conference rooms, rehearsal rooms and offices.
It's specifically recommended for large rooms with high ceilings (big volumes) where it is possible to spread out a big tile to get maximum acoustic performance and a unique aesthetic.
What is their format?
Pieces of: 300mm x 300mm x 100mm espesor
Colour: Light grey or White
Packages of:

16 Uds. - Area coverage = 1.2m x 1.2m (1.44 m2)
32 Uds. - Area coverage = 1.2m x 2.4m (2.88 m2)

Normal packaging:

62cm x 62cm x 31cm (0.12m3 / 2 Kg.)
62cm x 62cm x 49cm (0.19m3 / 3 Kg.)
How is it installed?
Habitually they are fixed directly to the ceiling using our Skac Adhesive (in project studios or small rooms), or in large coverage with water based glue that allows a higher installation rate in units per hour.
How much do I need?
To get a standard results, we have prepared a little recommendation about the % of surface that you have to cover depending on the height of the room.
| < 3m | < 4m | < 5m |
| --- | --- | --- |
| 35 % | 45 % | 55 % |
Example: Venue with 150m2 of floor area and 5m of height → 150m2 x 55% = 82,5m2 to be covered with Kilen tile; 82,5m2 requires an order of 28 packs of 32 units.
If you have any doubts, please contact us! Our acousticians can help you.
Physical properties

Technical Drawing

Description: Acoustic absorbing panel
Material: acoustical foam Basotect® G
Composite: Flexible open-cell melamine resin
Colour: White or Light grey
Density: 9 Kg/m3 (ISO 845)
Compression resist.: 5-10 kPa (ISO 3386-1)
Traction resist.: >90 kPa (ISO 1798)
Fire Rating:

B1 (DIN 4102-1)
M1 (NF P 92-507)
Clase 1 (BS 476/7)
® Registered trademark of BASF SE
Sound absorption
Absorption coefficients in octave bands (ISO 354):
| 125 Hz | 250 Hz | 500 Hz | 1 kHz | 2 kHz | 4 kHz |
| --- | --- | --- | --- | --- | --- |
| 0.15 | 0.56 | 1.03 | 1.09 | 1.03 | 1.03 |
* absorption coefficients in third octave are available in the data sheet.
Global coefficients:
| | |
| --- | --- |
| NRC | 0.95 [ASTM C423] |
| SAA | 0.93 [ASTM C423-09a] |
| α mid | 1.05 [DB-HR] |
| α w | 0.85 |
| Clase | B [ISO 11654] |