Acoustic panels & Sound proofing products
Havsvåg DF
Sound diffuser panels of 60 x 60 cm (64 mm thick).
Boxes of 8 units, manufactured in high-density EPS. Colour: white.
Diffusion frequencies: 1.6 kHz to 5 kHz.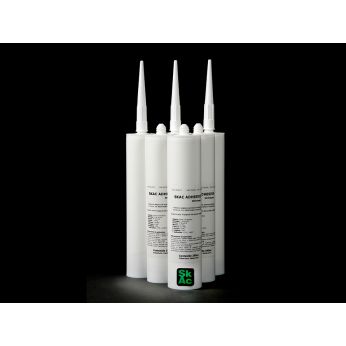 What is it?
HAVSVÅG DF is a brand of one-dimensional sound diffusers based on the design of our successful Havsvåg sound-absorbing panels. Taking its profiled characteristic, which is based on the combination of an MLS pattern with concave and convex elements, the Havsvåg DF sound diffuser is manufactured using high-density EPS to obtain an ideal diffuser that complements the sound treatment of room kits, providing sound diffusion in the range between 1.6 kHz and 5 kHz in home studios and recording studios.
Its lightness means this product can be easily installed using a neutral assembly adhesive (Skac Adhesive) on walls and ceilings.
The one-dimensional design means the diffuser can be turned 90º to obtain sound dispersion in multiple directions, creating the perfect two-dimensional diffusion set for recording/test rooms.
Features
High-density EPS sound diffuser.
Dispersion in the range 1.6 kHz - 5 kHz.
Quadratic design that enables a change in orientation to obtain diffusion along multiples axes.
They may be easily painted using water-based paints only.
Sold in boxes of 8 units for optimal shipping efficiency.
What is the application used for?
HAVSVÅG DF diffusers are recommended as a complement to room kits in the acoustic treatment of home studios and recording studios in order to generate a more encompassing sound and greater spatiality in the sound setting.
What format do they come in?
Diffusers of: 600mm x 600mm x 64mm thick
Boxes of: 8 units - Surface coverage = 2.88 m2
Usual packaging: 62cm x 62cm x 33cm (0.13m3 / 4 Kg.)
Installation recommendations
To obtain maximum dispersion performance throughout the range of frequencies used by the sound diffuser it is recommended a minimum distance of 64 cm from the diffuser and the listener is maintained.
Physical properties

Technical Drawing

Description: Sound diffuser
Material: High-density EPS
Composite: Expanded polystyrene
Colour: White
Density: 30 Kg/m3 (ISO 845)
Fire resistance: Euroclasse F (UNE-EN 13501-1)
Installation: Skac Adhesive
Paintable: only with water-based paints
Sound diffusion
| | |
| --- | --- |
| Diffusion frequencies: | 1,6kHz – 5kHz |
| Dispersion frequencies: | 1,25kHz – 6,3kHz |
| Minimum distance from listener: | 64cm |