Acoustic panels & Sound proofing products
Jafra
Pyramid acoustic absorbers presented in sheets of 950 x 950mm (thickness of 50mm).
Price per pack of 4 units covering up to 3.61m2.
FR28 foam, in charcoal grey or garnet, self-extinguishing (UNE 53127).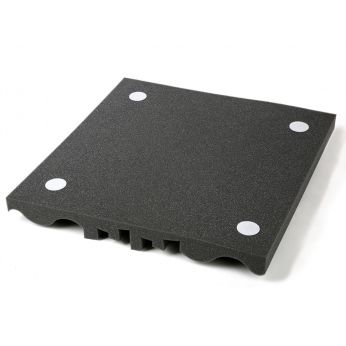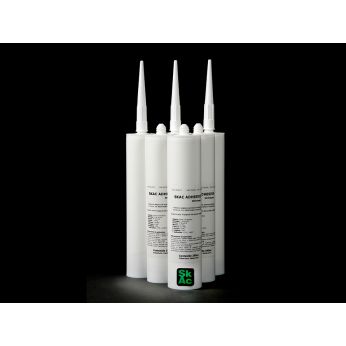 What are they?
JAFRA panels are acoustic absorbers with a classic design. They are used in many music studios around the world.
They are made of high quality self-extinguishing acoustic foam, with an optimal density and controlled porosity to obtain a high performance in sound absorption.
The studied balance of the pyramid proportions, in combination with the high efficiency foam, results in a good all-purpose sound absorber and extremely versatile panels. The acoustic panels provide excellent absorption at medium and high frequency; due to the pyramid-shaped profile which increases the absorptive surface of the foam, the effective acoustic capacity per m2 is enhanced.
What is the application used for?
Acoustic treatment for rooms which require an economical and efficient solution to reduce and control reverberation time, echo or resonant modes, improving acoustic comfort and performance.
A useful product for: recording rooms, vocal booths, telephone booths and dubbing rooms, home studios, home cinema...
What is their format?
Panels measuring: 950mm x 950mm x thickness of 50mm (20/30)
Colours: Charcoal grey or Garnet
Packages of: 4 units. - area coverage = 3.61 m2
Normal packaging: 100cm x 100cm x 14cm (0.14m3 / 4 Kg.)
How much do I need?
The following table gives a guide of the estimated reverberation time depending on the size of the room and the number of panels installed.
Reverberation time using Jafra
 
 
  correct
  acceptable**
  excess / low
RT60 at 1kHz
[seconds]
Room without treat. *
SKLC003
4 uts. panel
SKLC004
8 uts. panel
4 uts. panel
+ 8 uts. panel
5m2 -- h=2.5m
1.41
0.44
0.26
0.16
10m2 -- h=2.5m
1.86
0.78
0.50
0.33
18m2 -- h=2.5m
2.21
1.13
0.76
0.57
* The results are obtained by estimation in a standard room with the following finishes: plaster walls and plaster ceiling, parquet floor, one window and a wooden door.
** The 'acceptable' result is suitable for rooms that contain additional furniture (curtains, carpets, bookcases, chairs with fabric upholstery, sofas...)
Physical properties

Technical Drawing

Description: Broadband acoustic absorber
Material: acoustical foam FR28
Composite: Flexible open-cell polyurethane
Colour: Charcoal grey or garnet
Density: 28 Kg/m3 (ISO 845)
Porosity: 25 L/min (ISO 9237)
Resilience: 30 % (ISO 8307)
Fire Rating:

Self-extinguishing (UNE 53127)
E-d0 (UNE-EN 13501-1)
Sound absorption
Absorption coefficients in octave bands (ISO 354):
| 125 Hz | 250 Hz | 500 Hz | 1 kHz | 2 kHz | 4 kHz |
| --- | --- | --- | --- | --- | --- |
| 0.12 | 0.26 | 0.51 | 0.83 | 0.98 | 0.99 |
* absorption coefficients in third octave are available in the data sheet.
Global coefficients:
| | |
| --- | --- |
| NRC | 0.65 [ASTM C423] |
| SAA | 0.65 [ASTM C423-09a] |
| α mid | 0.77 [DB-HR] |
| α w | 0.50(MH) |
| Class | D [ISO 11654] |